We have a highly skilled team of occupational therapists. Scroll down to meet the team and learn more about our team.
If you are looking to join a team that is passionate, fun, encouraging, supportive, highly skilled and exceptional at what they do, please don't hesitate to get in touch at .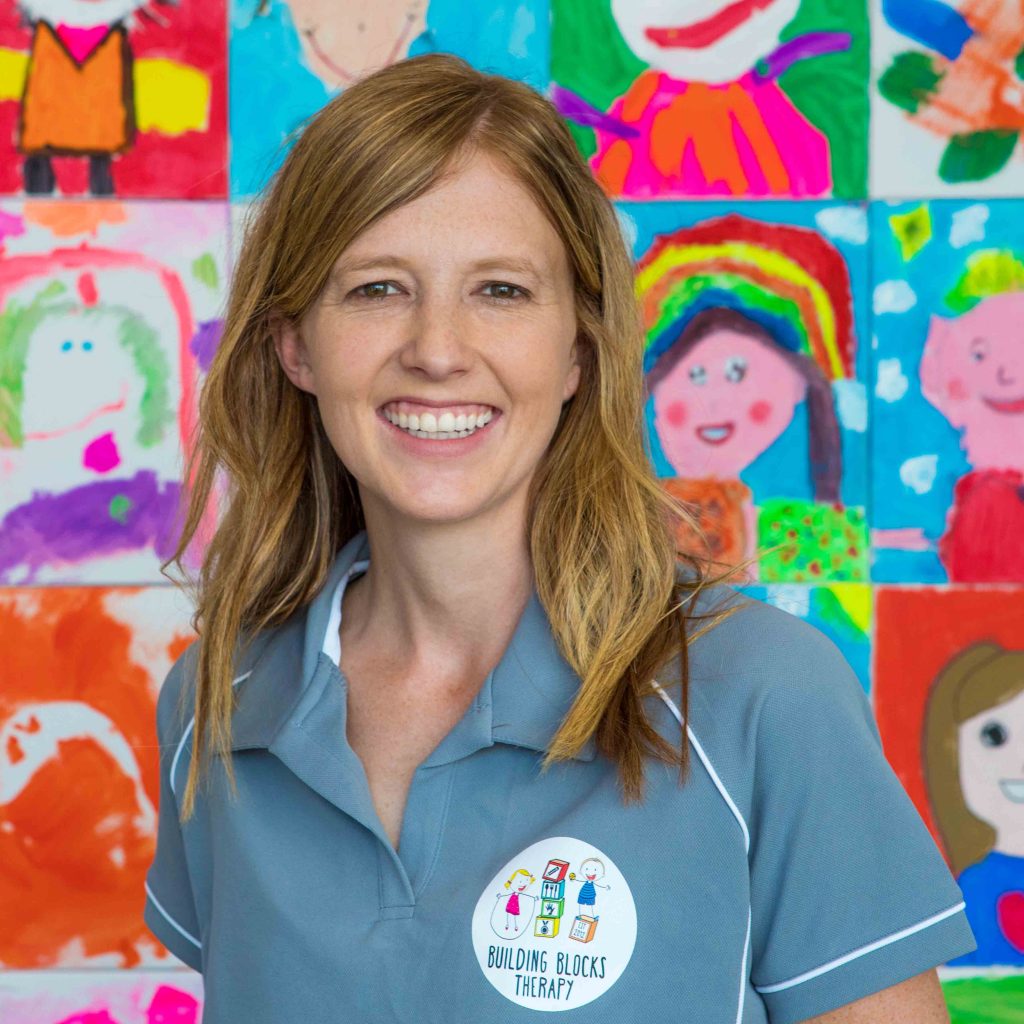 Lize Roos
Director/Occupational Therapist
Lize graduated from La Trobe University and started working as a Paediatric Occupational Therapist in 2009. Her dream of being an Occupational Therapist (OT) started at the young age of seven when she had the privilege of working alongside an OT to help her overcome some of the challenges she faced as a young child.
She started her studies in South Africa and finished her bachelors of Occupational Therapy and Psychology in Melbourne after immigrating with her family in 2004.
As Director her goal is to lead an incredible team of passionate people who want to make a positive difference in the community. Her dream is to direct a family friendly business where all people feel loved and cared for, where families can access services that will empower them to help their children, a place where there is no judgement and where every effort is made to ensure that we work collaboratively with families and other health care professionals to provide the best outcomes possible for each individual.
She believes every child should have the opportunity to achieve his or her dreams despite the challenges they face. They should also be given many opportunities to learn and develop their skills in a fun and safe environment.
Lize loves working with all children but has a special interest in Developmental Coordination Disorder. She also has a passion to support families on their journey of parenthood. She realises that parenting is no easy job and that it truly does take a "village" to raise children. Her passion is to see families equipped, encouraged and empowered to raise their children to have a positive and powerful effect on this community in the future.
Lize is a wife to Sean and a mum of two beautiful growing little boys, Kayleb and Malachi.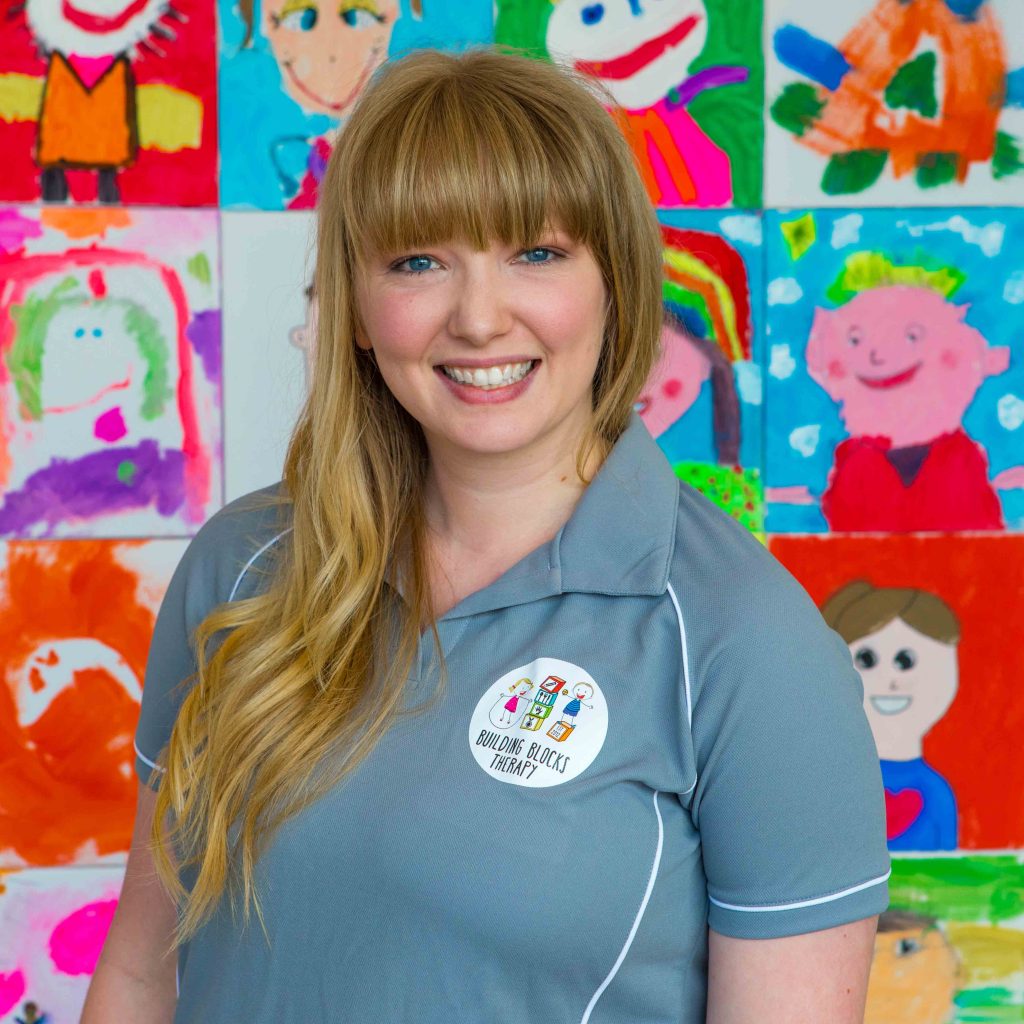 Michelle
Occupational Therapist
Michelle graduated from Latrobe University completing her first degree in Bachelor of Health Science, majoring in Rehabilitation Counselling and her second degree in Masters of Occupational Therapy Practice.
Michelle worked as a support worker for a young boy with autism were she first experienced the impact of building a child's self confidence and how that can influence their life. Since then, Michelle has had a passion for building self confidence, a sense of value and enjoyment in children of all ages and has done this through her work as an Occupational Therapist as well as through volunteering in running holiday programs with vulnerable children overseas and through a youth worker role running youth groups.
Michelle has experience working in private practice (clinic, community, schools) and has been with Building Blocks for several years. Michelle has a passion for this community as she grew up in the area and wants to see children and families feel supported.
In her spare time, Michelle loves to kayak, chase waterfalls and will find any excuse to drink a well made coffee.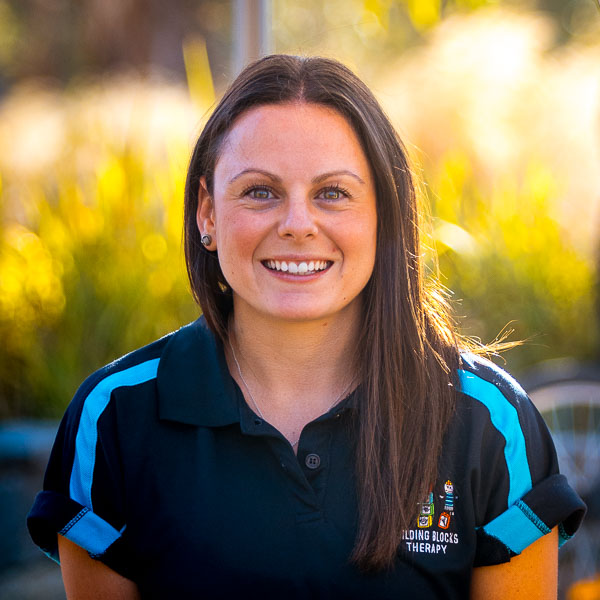 Lucy
Occupational Therapist
Lucy graduated from LaTrobe University completing the first year of the double degree, Bachelor of Health Sciences and Masters of Occupational Therapy Practice.
She has experience working in community rehabilitation for adults and young adults with Acquired Brain Injury. She also has experience working in schools as a sports coach and enjoy every opportunity to work with young children and supporting their creative fun way of learning.
Lucy has always had a passion for working with children and families to achieve their goals in a range of home, community and clinic settings.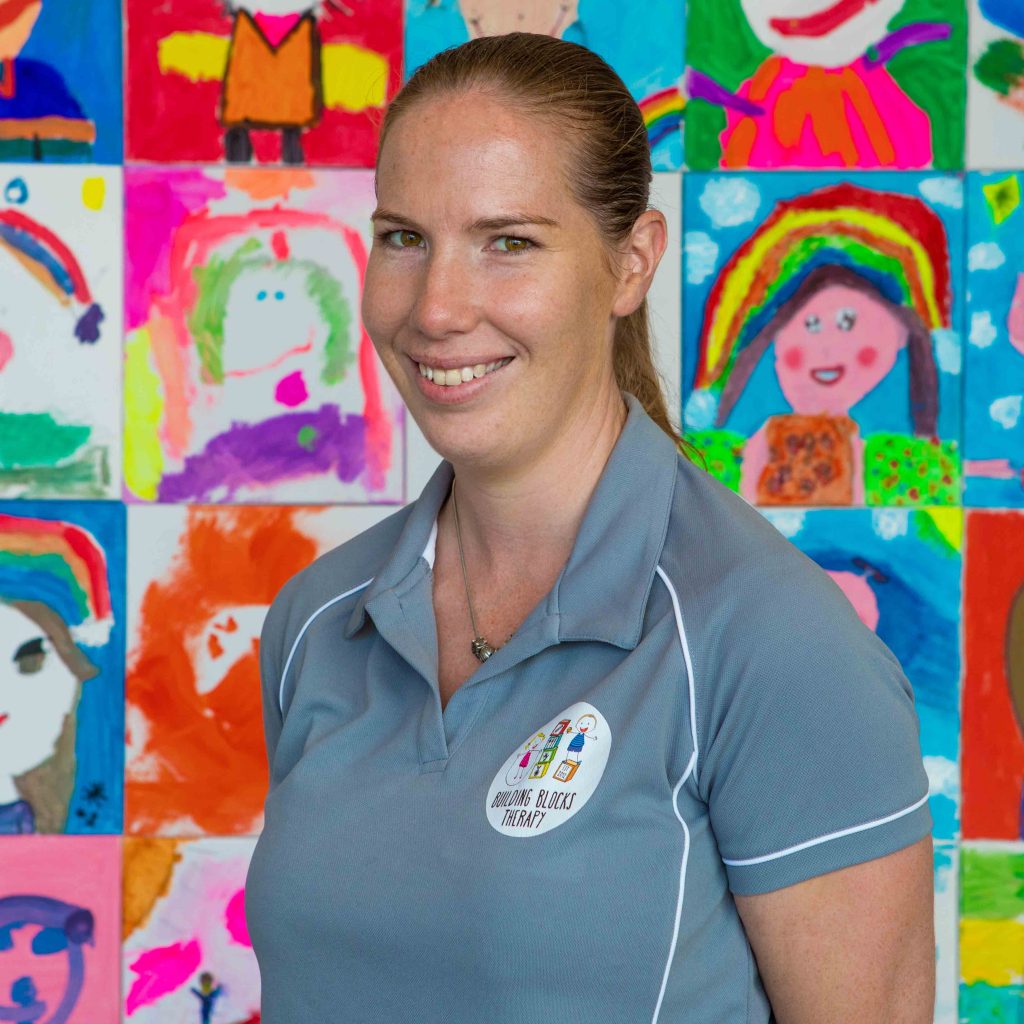 Katie
Occupational Therapist
Katie has always had a passion for working with children and helping them develop their skills. She often helped out at the local primary school where her mother worked. Katie is a keen netballer and has shared her love and knowledge of the sport through her local club, being on the committee for over 10 years, umpiring, coaching and promoting the sport to younger players.
Katie graduated from La Trobe University with a Bachelor of Occupational Therapy in 2010. She started her career as a Paediatric Occupational Therapist at a special school for children with autism. Since then she has also worked in a community centre and in an early childhood intervention service involving children who were eligible for NDIS.
Katie currently works part time at a community centre and part time at Building Blocks Therapy. She believes that every child is unique and can achieve greatness in their own way. She is passionate about working with families and other professionals to achieve the very best for your child.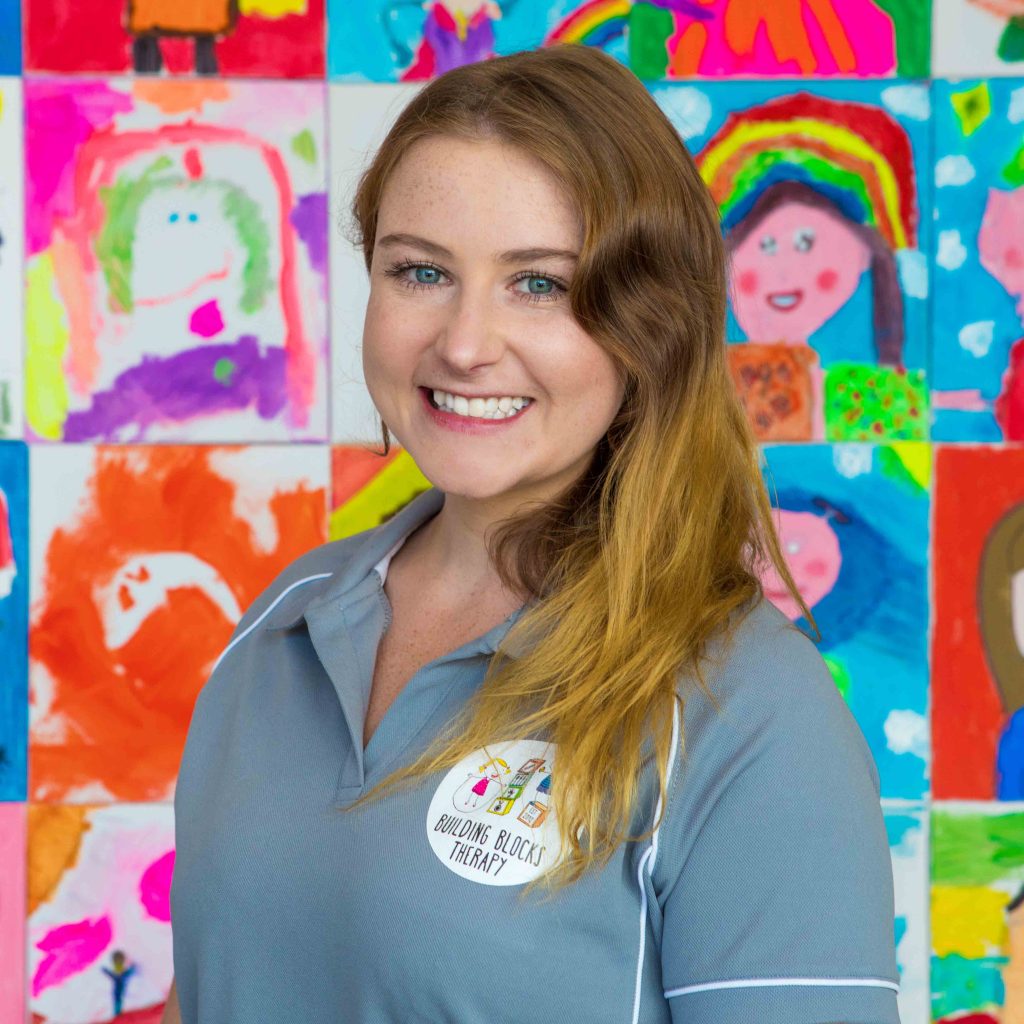 Emily
Occupational Therapist
Emily completed a Bachelor of Psychological Science at La Trobe in 2015. It was during her psychology degree that she realised she wanted to pursue Occupational Therapy, as she loved the idea of enabling people to pursue what they want and need to do. She loved the idea of working with people to achieve their goals. As a result of, Emily attended Swinburne University and completed a Master of Occupational Therapy in 2018. She knew from the start of the course that she wanted to work with children.
Emily believes that therapists should work closely with all parties involved with the children, to ensure a collaborative and holistic approach. Emily looks forward to working with you and your child in a fun and engaging environment that will enable and encourage your child to achieve their goals!
Chandni
Occupational Therapist
Chandni graduated from LaTrobe University and started working as a Paediatric Occupational Therapist in 2012. She has experience in paediatric private practice (home, community and school outreach) and has a passion for working with children with an Autism Spectrum Disorder. She loves to bring a fun and motivating component to her therapy sessions.
Chandni loves incorporating the child's interests and strengths to enable them to develop their skills and achieve their goals to become as independent as they can be. Chandni is committed to ongoing professional development tofurther broaden her professional competencies and clinical expertise.
In her spare time, Chandni enjoys spending quality time with her husband and family and watching movies (with butter popcorn of course!).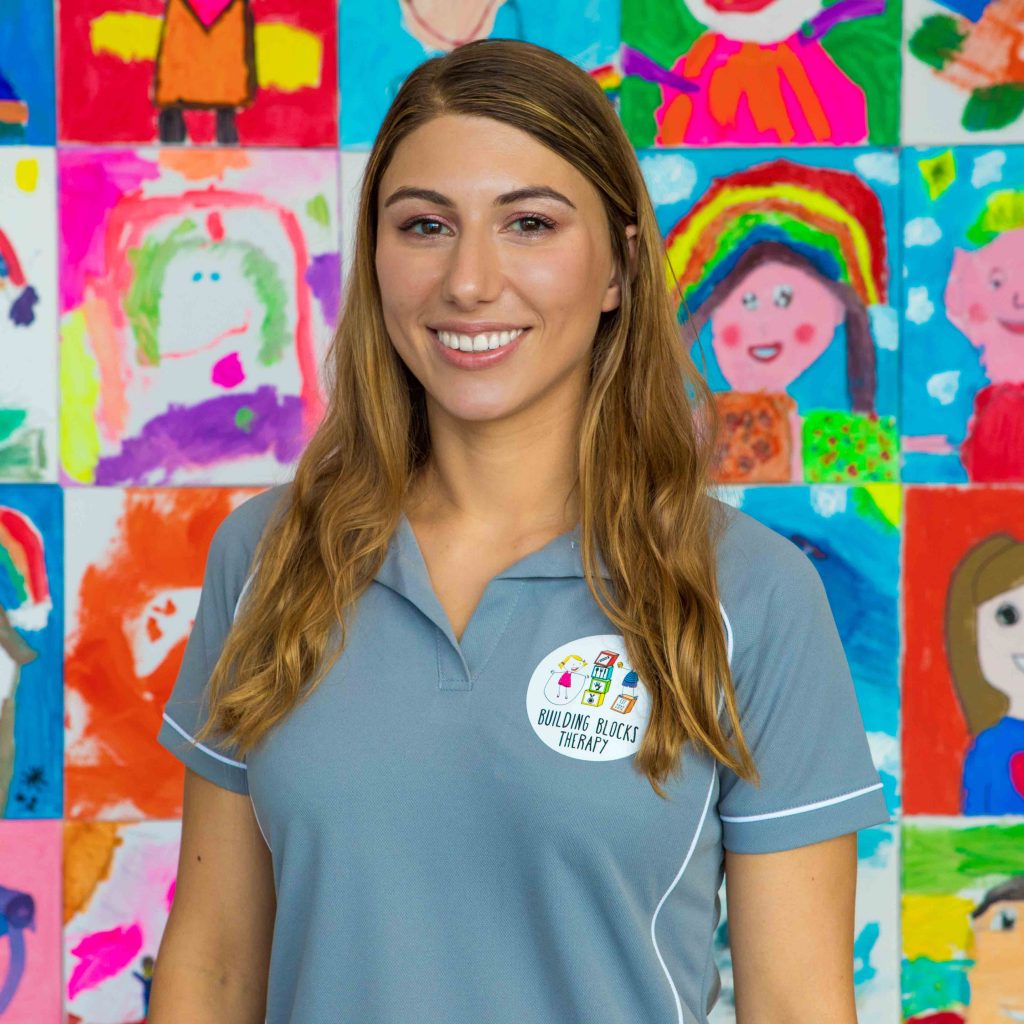 Olivia
Occupational Therapist
Olivia has completed a Bachelor of Health Sciences and Masters of Occupational Therapy Practice at La Trobe University, Melbourne.
Olivia started working at Building Blocks Therapy in 2017. Olivia is a kind-hearted, gentle and friendly therapist. Olivia goes out of her way to relate to children of all ages and tailor therapy to the child's needs. Olivia ensures her practice is a positive experience for the child and she strives to develop a powerful relationship between the child, family, teacher and other health professionals. Olivia enjoys providing families with hands-on, practical recommendations to build skills outside the therapy room.
Olivia has an interest in child mental health, social skills, emotional regulation, fine and gross motor development, addressing sensory processing difficulties and working with children to improve their daily living skills.
Olivia likes being outdoors and going out for brunch on the weekends.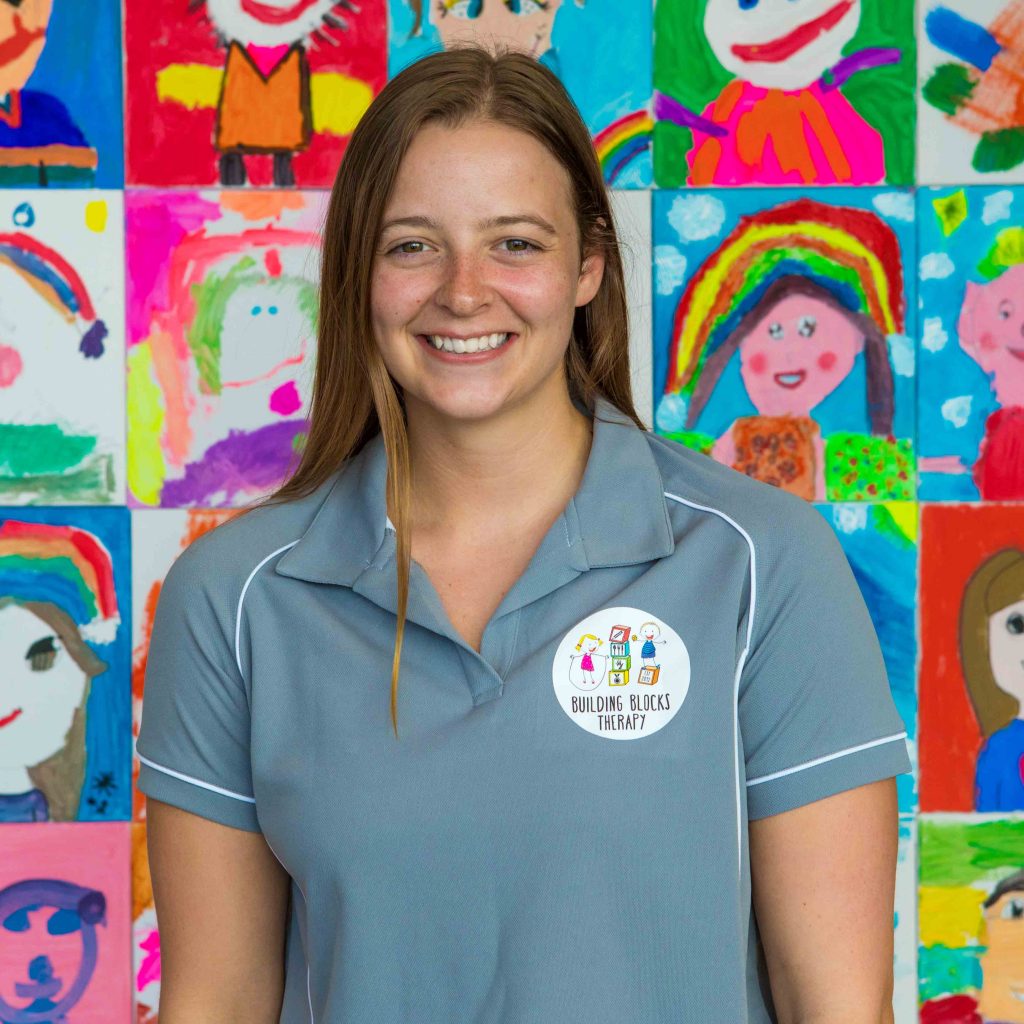 Sharni
Occupational Therapist
Sharni graduated with a Bachelor of Health Sciences and Master of Occupational Therapy practice from Latrobe university in 2017.
Sharni has always known she wanted to work with children. For a number of years Sharni has worked as a support worker for children with Autism Spectrum Disorder. Working as a support worker allowed Sharni to assist children to participate in activities that are meaningful to them. She loved watching the joy an activity would bring a child who faces many challenges in their life.
Sharni is passionate about empowering young children and their families to develop their skills to reach their goals. Her fun, creative and energetic personality assists her in building positive relationships with the children that she works with and keeps them engaged in therapy. She is very excited to work with you and your child to help them reach their full potential.
Ruby
Occupational Therapist
Ruby is eager to enable children to participate in activities that are meaningful to them, by developing skills, building confidence and bringing a sense of independence and dignity into the lives of those she works with. Ruby uses a client/family centered approach in her practice and thoroughly enjoys working alongside families to facilitate therapy. Ruby uses an interdisciplinary team approach to ensure therapy is delivered in a streamline and efficient way to ensure the best outcome for families. Ruby values continued professional development and is always eager to learn and develop her OT skills to ensure best practice.
Ruby graduated from LaTrobe University with a Bachelor of Applied Science and Master of Occupational Therapy Practice, and has a particular interest in pretend play therapy. When Ruby is not working she enjoys spending time with her husband and extended family, playing netball, baking and hiking.
Hilary
Occupational Therapist
Hilary studied Occupational Therapy at La Trobe University and graduated in 2008. Since that time, she has worked in a number of settings including mental health, general medical inpatient wards, occupational rehabilitation and also working on programs to support individuals, families and communities to psychosocially prepare for and recover from emergencies.
Hilary has worked with children and young people in a range of ways. She has spent time working as a youth worker running youth groups. She also volunteered in the Philippines at a camp for children who were blind. During her Occupational Therapy studies, she undertook a major project to develop an evidence based plan and proposal for a community sensory garden for children with Autism. Hilary loves working with children and their families to develop meaningful goals, and supporting children to reach their potential.
In her spare time, Hilary loves to spend time with her husband and children. She enjoys cooking and running. She recently took her kids on their first camping trip – it was so much fun there will be many more to come!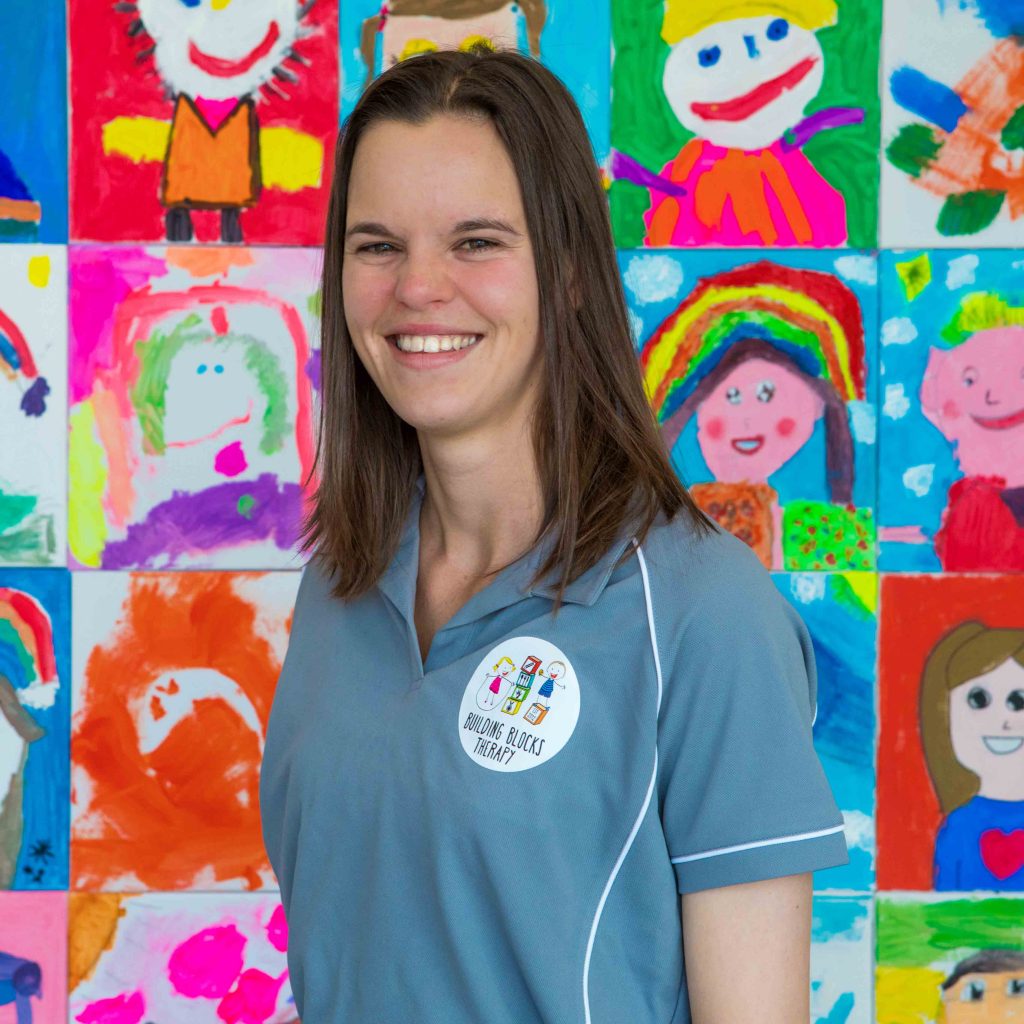 Alice
Occupational Therapist
Alice graduated with a Bachelor of Health Sciences with Honours and Masters of Occupational Therapy Practice from La Trobe University, Melbourne.
Following graduation, Alice worked as a therapy assistant within home and childcare environments, and supported young children during therapeutic horseback riding. Alice found her passion for working with children, and has previous early childhood intervention experience.
Alice believes that therapy should be fun and recommendations should be practical for carers. Alice's special interests include sensory processing, and self-care activities, such as hair cutting, nail cutting.
Natalie
Occupational Therapist
Natalie is passionate about helping children to learn and develop through engaging with their interests and the world around them. She graduated from La Trobe University with a Bachelor of Applied Science and Master of Occupational Therapy Practice.
She has had a long-term interest in Occupational Therapy having experience with a family member on the spectrum as well as assisting children with Autism, physical and intellectual disabilities on camps, in hospital, educational settings, and on a full-time camp for children with disabilities.
Natalie has a strong desire to support children to engage in learning and developing their skills to function at home, at school or in other environments. She seeks to foster their development in fun and creative ways.
She loves dogs, 'CRAFTernoons,' cooking and has lots of pet fish.
Natalie is excited about being a member of the Building Blocks team and looks forward to working with you and your child.
Jacquie
Practice Manager
Jacquie is responsible for the administration for the clinic. From making the payment process for families easy to ensuring families can access the best tools and resources via our website. These things matter to her because she knows they matter to our families.
Jacquie is excited about the vision and purpose of Building Blocks Therapy and looks forward to seeing each and every child reach their full potential.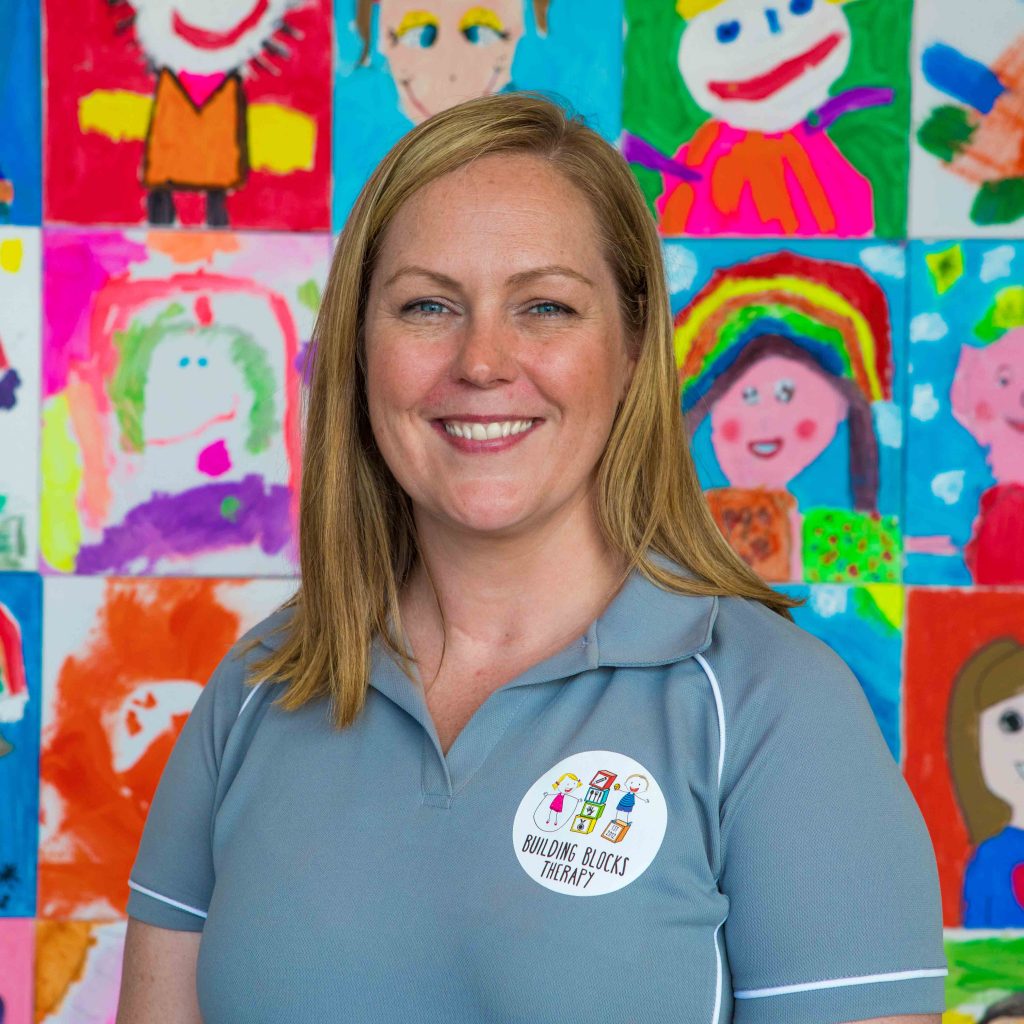 Leanne
Accounts Assistant
Leanne is our numbers guru. She is a qualified accountant (CPA) with over 15 years experience in both corporate and education environments. In addition to her accounting qualifications she also holds a certificate 3 in education support and has spent time supporting young children in the classroom environment.
Leanne loves to spend time with her husband and two young children.

In her spare time she enjoys cooking and baking.
Madison
Receptionist
Madison is one of our newest additions to the admin team here at Building Blocks Therapy and is currently in her second year studying a Bachelor of Science majoring in Psychology at the University of Melbourne. Madison is aiming to finish her studies and become a Clinical Psychologist working with children.
She is very excited about the opportunity to be involved in such a team and family orientated clinic and be able to contribute to making each and every person who enters our clinic feel at home.