Ph: 0488 991 205
Em: Please only contact your child's therapist directly if you need to reschedule or cancel their session or if you have a questions relating to your child's current therapy program. For new appointments and general enquiries please contact our office directly.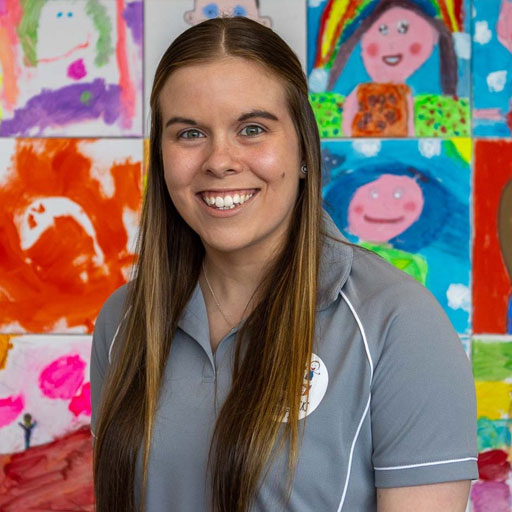 Carly graduated with a Bachelor of Applied Science and Master of Occupational Therapy Practice from La Trobe University.
Carly has grown up within the local area and has always had a very keen interest in working with children and their families. Over the past few years Carly has loved working as a receptionist and swimming instructor with children of many ages. She has also enjoyed working as a therapy assistant for children with Autism Spectrum Disorder and Down Syndrome.
Carly is very passionate about ensuring sessions are fun, engaging and specific to every child's needs and is keen to help children achieve their goals and reach their full potential.
In her spare time, Carly loves swimming, dancing, water skiing and camping with family and friends.
Carly is very excited about being a member of the Building Blocks Team and working with children and their families to help increase their engagement in a range of different activities.