Ph: 0418 354 016
Em: Please only contact your child's therapist directly if you need to reschedule or cancel their session or if you have a questions relating to your child's current therapy program. For new appointments and general enquiries please contact our office directly.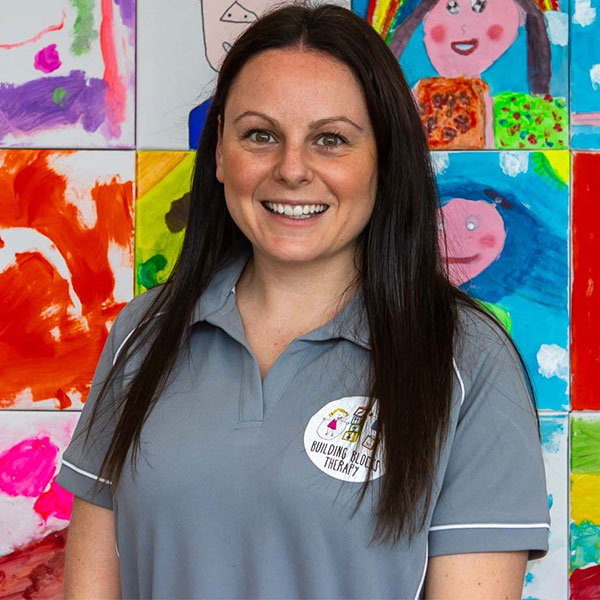 Lucy graduated from LaTrobe University in 2012 completing a Bachelor of Health Sciences and Masters of Occupational Therapy Practice. Lucy loves to be a part of a team and has experience working with kindergartens, schools, allied health professionals and AT suppliers. Her passion is collaborating with educators and parents seeing the benefits of therapy and inclusion across all settings in a meaningful and practical way.
Lucy has experience in providing community therapy with children and adolescents birth to 18 years old across all settings; kindergarten, childcare, school, home and other community locations. Lucy has experience and training in specialty areas of; sensory integration, behaviour, feeding, assistive technology, fine/gross motor and social skills. She has also previously worked in neurological rehabilitation with children and adults with complex physical and cognitive conditions and a transdisciplinary model of therapy providing her with a greater knowledge of all areas of development.
Lucy has a strong belief in strengths-based practice and meaningful participation to help shape therapeutic supports. She believes in goal setting and structuring services led from the family and child voice for best outcomes. Lucy also loves working in a coaching model with families and educators to unpack and help guide understanding the child holistically. Lucy likes to keep things practical and routines based across the day to make all strategies family centred and easy to implement naturally. She loves to problem solve with children and their family to make any goal or aspiration a possibility.