Ph: 0418 279 044
Em: Please only contact your child's therapist directly if you need to reschedule or cancel their session or if you have a questions relating to your child's current therapy program. For new appointments and general enquiries please contact our office directly.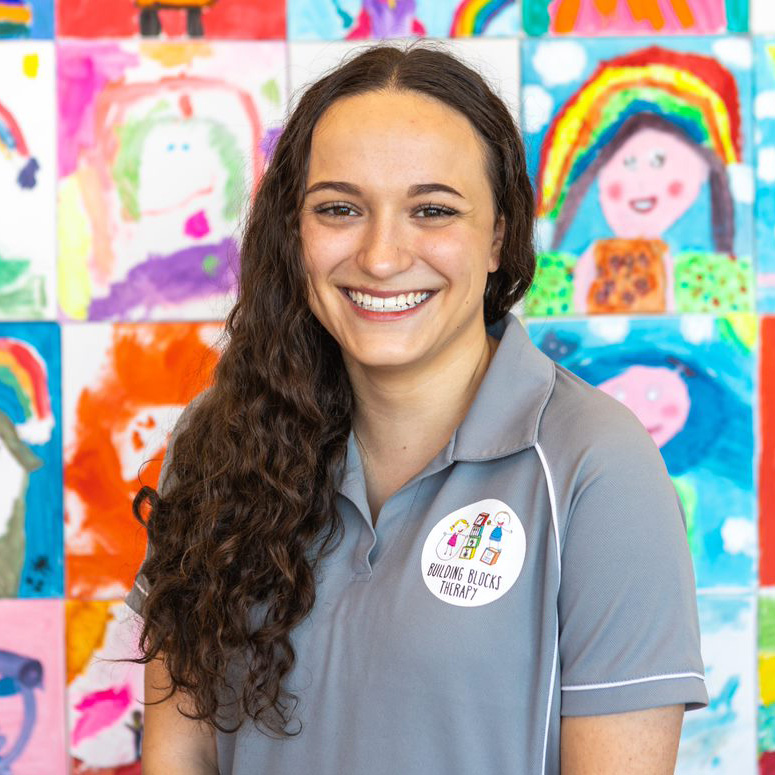 Elise graduated from ACU with a Bachelor of Occupational Therapy.
She has experience in a range of settings including aged care and acute hospital care, however has always had a special interest in working with young people.
Elise strives to make sure that every child's experience at OT is a fun and enjoyable one and loves to incorporate each child's interests into their therapy. She is very excited to be a part of the Building Blocks Therapy team and looks forward to working with each family to achieve their unique goals.
In her own time, Elise enjoys craft, reading, and spending time with her family and dog.