Ph: 0400 545 154
Em: Please only contact your child's therapist directly if you need to reschedule or cancel their session or if you have a questions relating to your child's current therapy program. For new appointments and general enquiries please contact our office directly.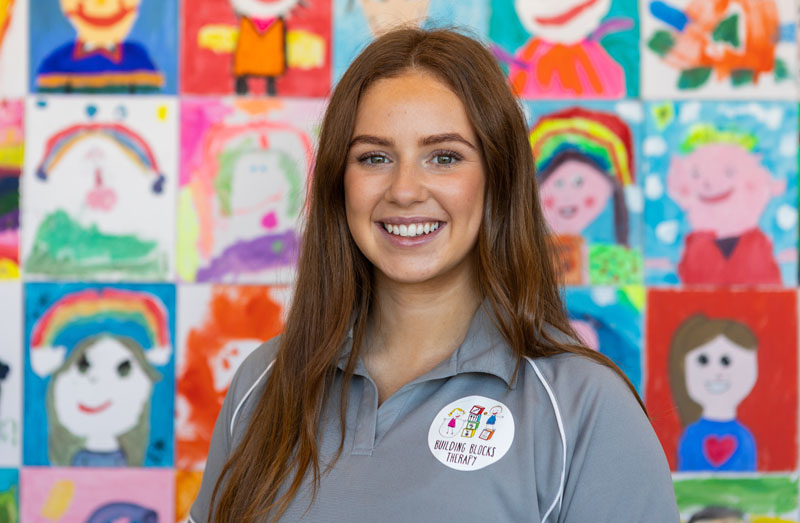 Tessa graduated with a Bachelor of Applied Science and Master of Occupational Therapy practice from La Trobe University in 2020.
She began her OT career working in the community setting with both children and adults, which is where she found her passion for helping children and their families to achieve their meaningful goals. Tessa enjoys working with the paediatric population in a range of settings including clinic, school, kindergarten, and home. Tessa knows how important it is to develop a collaborative therapeutic relationship and is dedicated to use her creativity to make all of her sessions fun and engaging for each child.
In her spare time Tessa loves playing netball, dancing, baking, spending time with family and friends, and doing all things creative and fun.
Tessa loves being a member of the passionate and supportive team at Building Blocks Therapy, and looks forward to working with you and your child.