Ph: 0408 011 684
Em: Please only contact your child's therapist directly if you need to reschedule or cancel their session or if you have a questions relating to your child's current therapy program. For new appointments and general enquiries please contact our office directly.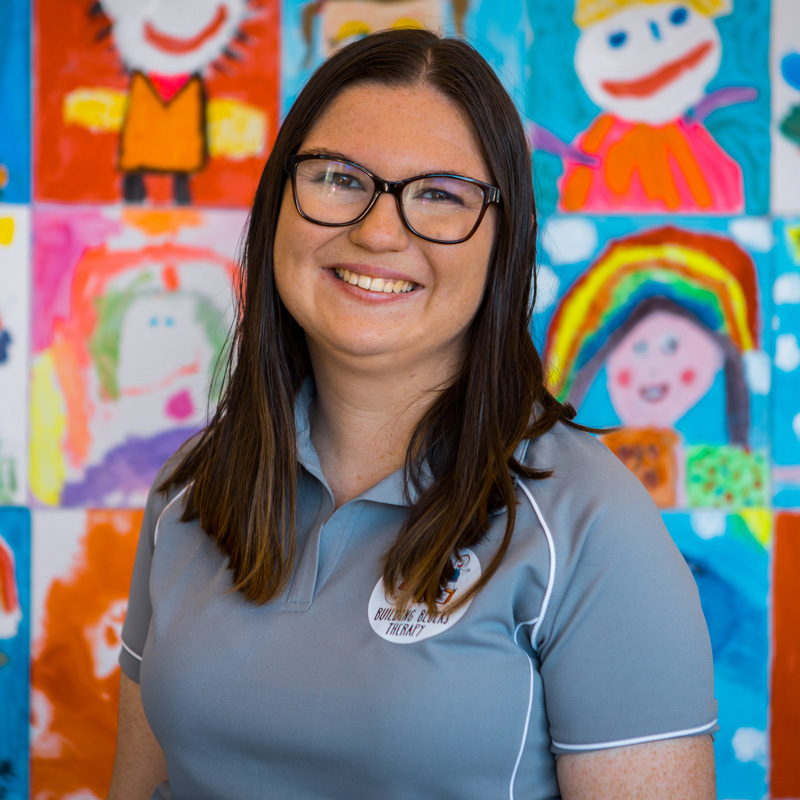 Paige Graduated from Deakin University with a Bachelor of occupational therapy.
Paige has always had a passion for working with children and has had experience supporting young people with a range of abilities during her roles in education support, support work and as an allied health assistant.
Paige strives to develop collaborative therapeutic relationships with all families and to create an environment where children can feel supported to achieve their goals. She aims to ensure a fun and engaging environment for each child by tailoring therapy specifically to their needs and integrating their interests.
In her spare time, Paige enjoys reading, going on road trips, and catching up with friends for brunch.
Paige is excited to be a part of the Building Blocks Therapy team and looks forward to working with you and your child.